VISITOR / RESEARCH CENTRE
The Visitor / Research Centre is ideally situated as the first point of contact in the centre of the island, directly between the main landing strip on the south beach and the primary anchor point on the north beach. Serving as a hub for public activities on the island, it can house research or tour groups as large as 16 memebers at a time.
The Centre's aerodynamic form reduces wind load by mimicking the linear sand dunes which are sculpted by the wind. With a narrow facade to the prevailing wind the modular structures and their sliding storm doors form wind protected micro climates in their lee to encourage outdoor living in Sable Island's mild climate, reducing the need for heated spaces. Raised above the subtly shifting terrain, the modules avoid harmful erosion and burial.
A surrounding narrow trough of tall dunes provides excellent shelter, but when breached becomes very exposed. In the unlikely event that a dune breach un- dermines the Visitor / Research Centre, it will need to be uprooted and moved to safety, and can be resettled anywhere along the trough using simple technol- ogies and human-powered machines easily operated by a small work crew.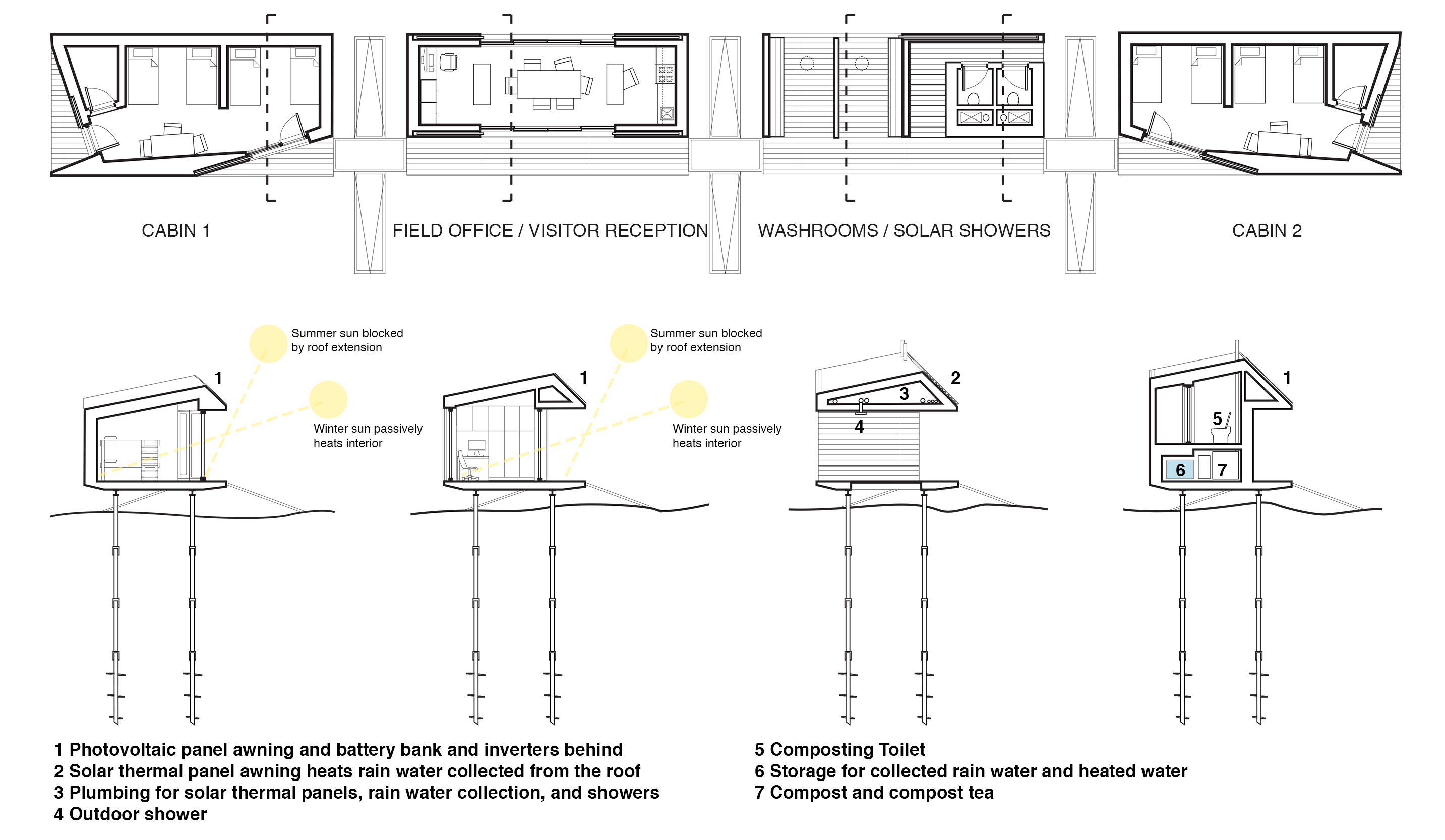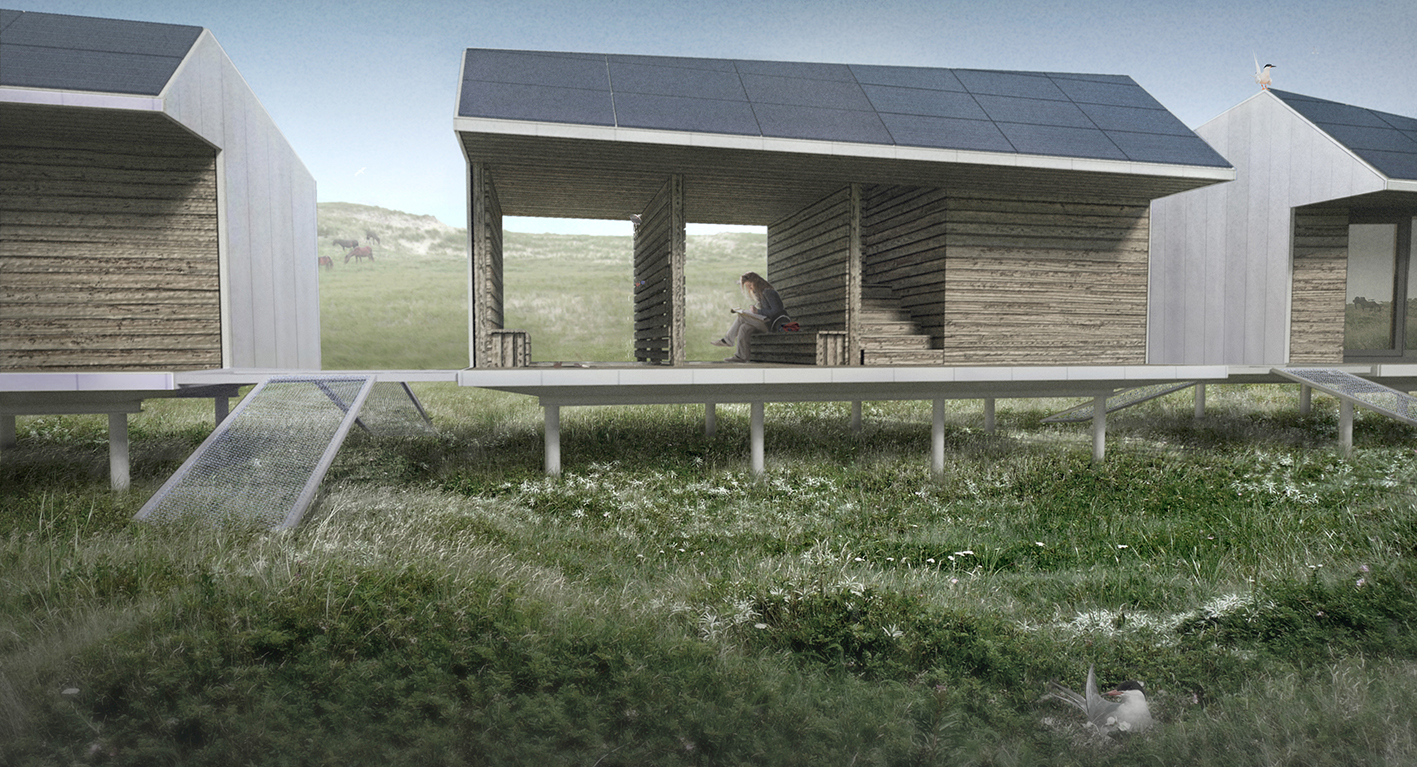 Resettlement step 1
The first step in resettling the Visitor / Research Centre is to dispatch a ski trailer with all necessary equipment from Main Station.

Resettlement step 2
Helical piles are driven at the chosen resettlement site. The first foundation is assembled and a capstan anchored with a helical pile is fixed at the end.
Resettlement step 3
The ski trailer is taken to the Visitor / Research Centre, and the first module is loaded onto the ski trailer. The module can then be towed by wind and vehicles like the remote shelters if the new site is far away, or can be attached to the capstan for towing over short distances.

Resettlement step 4
Once the module is in range of the capstan and block and tackle, it can be reeled in with the capstan. Unused lengths of helical piles can be laid out to drag the module over uneven terrain, reducing impact on the surrounding landscape and easing the reel in process.

Resettlement step 5
Finally the module can be disconnected from the ski trailer, and pulled onto the new foundation. The same process can be repeated to resettle the remaining three modules.